NZACA Workshops 2022
Workshop for Registered Nurses and Clinical Managers
The workshops for Registered Nurses are planned for June and July 2022. We are pleased to have secured amongst other presenters Dr Michal Boyd and Julie Daltrey for this round of workshops.
Dr Michal Boyd and Julie Daltrey will present on detecting early warning signs of deterioration of residents in aged care. The poor detection of less obvious symptoms or decline in aged residential care residents can result in serious and mismanaged outcomes.
In this session, there will be discussion on the following:
Research behind the development of a deterioration identification system.
Healthcare assistant's role in identification of deterioration.
Registered nurse interventions for the deteriorating resident.
SBAR review.
Observations – why they are important and how to use them most effectively to identify deterioration
Signs and symptoms of sepsis.
Signs and symptoms concerning deterioration.
The programme will also include sessions on:
Enabling best-practice care management and auditing practices.

Wound care/management and pressure area management.

Roles and responsibilities of RNs in aged care.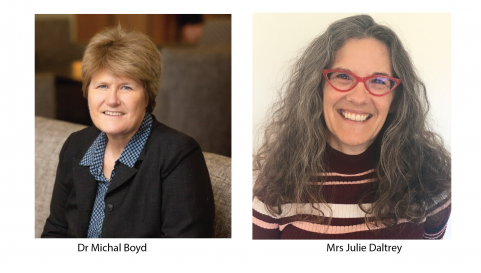 Workshop Dates
Auckland: Monday, 27 June - Sofitel Hotel
Tauranga: Tuesday, 28 June - Cubro Head Office
Wellington: Thursday, 30 June - Intercontinental Hotel
Christchurch: Monday, 4 July - The Rydges Hotel
Dunedin: Tuesday, 5 July - Dunedin Centre
For more details on the workshop please click here
The workshops are brought to you by the NZ Aged Care Association Education Trust
Thank you to our sponsors VCare and EBOS Healthcare.