NZACA Workshops 2021
14/2/21 - the Auckland and Tauranga workshops have been postponed due to the Alert Level change. We will contact attendees when we have more information.


Workshops for Managers and Aspiring Leaders – February 2021
The New Zealand Aged Care Association Education Trust presents workshops for managers in the aged care sector in the following locations:


Christchurch Tuesday, 2 February - Tait Technology Centre
Dunedin Wednesday, 3 February - The Dunedin Centre
Nelson Thursday, 4 February - The Hotel Nelson
Palmerston North Thursday, 11 February - Central Energy Trust Arena
Auckland Monday, 15 February - The Heritage Hotel
Tauranga Tuesday, 16 February - Cubro Head Office
Rhonda Sherriff, NZACA Clinical Advisor, will present on staff management, including how to utilise your skilled caregiving staff to ensure they take on appropriate responsibility and perform optimally. There is a higher number of Level 3 and 4 care staff in our sector than ever before and this session will explore how to manage your budget and this workforce for the best care delivery outcomes.
Topics covered will include managing stress in the workplace with a focus on resilience strategies – how people are able to bring their best thinking and relationship skills to challenges they encounter, along with keeping themselves well? This will be an interesting and interactive session that is relevant with the events and stresses that we have all experienced over the 2020 pandemic outbreak.
Jackie Moore is our guest presenter and comes with a wealth of insight into mental health service delivery, strategic health direction, people and capability, and organisational development. Jackie was involved in supporting the mental health and addiction sector in its response to the aftermath of the Canterbury Earthquakes and the 15 March terrorist event. Jackie has been presenting and facilitating workshops in Self-care, Trauma Informed Practice and Navigating the Mental Health System over the last two years.
Cubro will present on Mobility in Aged Care – innovation and technology.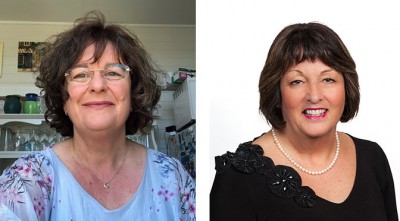 Workshop presenters Jackie Moore and Rhonda Sherriff.


Registration for the day begins at 8.30am and sessions will start promptly at 9am, concluding by 4.30pm.
Lunch and tea break meals will be provided and participants will receive a certificate of attendance via email after the workshop.
Pricing
NZACA member price $260 + gst
NZACA member 3+ attendee price $245 + gst
Non-member price $285 + gst
Registrations have now closed. Please contact June Murugan, Events and Marketing Specialist, at june@nzaca.org.nz or 04 473 3159.

Cancellation policy: All cancellations must be in writing (email) and will incur an administration fee of $80 + GST. There will be no refund seven (7) days prior to the date of the workshop, but you may send a substitute staff member providing we are advised of this in writing.
For any enquiries please contact Events and Marketing Specialist, June Murugan - june@nzaca.org.nz or 04 473 3159.
Thank you to our February 2021 workshop sponsors: