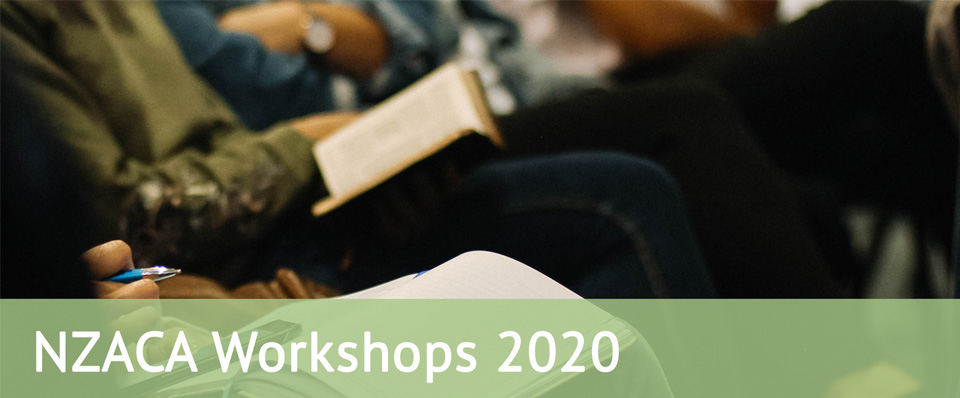 Update: 12 August 2020 - Due to the current Alert Level situation, NZACA has postponed the workshops due to be held in Tauranga (17 August) and Auckland (18 August). We will provide further updates to registered attendees once we have more information.
NZACA Workshops for Registered Nurses – August 2020

The workshops for Registered Nurses scheduled for May 2020 are back and will now be running throughout August across five locations.
The focus of these workshops will be on managing challenging behaviours with alternative strategies and the latest frailty guides presented by Dr Michal Boyd.
Covered topics will include reducing and managing the usage of Antipsychotics and Antibiotics in Aged Care to benefit residents well-being, updated infection control practices and food safety. Dr Boyd will also share her insight and perspective on ARC's management of the Covid-19 pandemic.
For any enquiries please contact Events and Marketing Specialist, June Murugan on 04 – 4733159 or email june@nzaca.org.nz
August 2020 RN workshop locations:
Christchurch, Russley Golf Club - Friday, 7 August
Dunedin, The Dunedin Centre - Monday, 10 August
Wellington, Gear Homestead, Porirua - Tuesday, 11 August
Tauranga, Trinity Wharf Hotel - Monday, 17 August
Auckland - The Heritage Hotel - Tuesday, 18 August
Registration for the day begins at 8.30am and sessions will start promptly at 9am, concluding at 4.30pm. Morning tea and lunch are included.
These workshops are brought to you by the New Zealand Aged Care Association Education Trust.
Thank you to our sponsors for the August workshops, Bug Control and Cubro.