NZACA Workshops for Registered Nurses
Registrations are open for the next series of February 2023 Registered Nurses workshops.
Some of the topics throughout the day will include:
Registered Nurse Leadership – authorization and delegation
Antimicrobial Stewardship (AMS)
InterRAI Assessments - Palliative Care Tool
Updates on Palliative Care
Featured topic:
Aged Residential Care sector wants the interRAI Palliative Care assessment.
The interRAI Palliative Care (PC) assessment has a specific focus on the needs of palliative people, with the aim of enhancing the person's quality of life as they reach the end of their lives. The PC assessment also guides comprehensive end-of-life care planning and provides the ARC sector with valuable data.
The presentation will cover some of the differences between the Long-Term Care Facilities (LTCF) assessment and the PC assessment which will highlight why the aged residential care sector wanted access to the interRAI Palliative Care tool. We will outline what is required for training and some of the benefits to you and your residents when switching to a palliative-appropriate assessment.
Pricing
Early-bird price: $310 + GST (Expires Monday, 23 January)
Regular price: $390 + GST
NZACA member price: $350 + GST
Workshop Dates
Registration on the day begins at 8.30am, and sessions will start promptly at 9am, concluding by 4.30pm.
Lunch and tea break meals will be provided and participants will receive a certificate of attendance via email after the workshop.

Cancellation policy: All cancellations must be in writing (email) 14 days prior to workshop. Cancellations between 14 days will incur an administration fee of $80 + GST. There will be no refund eight (8) days prior to the date of the workshop, but you may send a substitute staff member providing we are advised of this in writing.
For any enquiries please contact Events and Marketing Coordinator, Lili Bush - lili@nzaca.org.nz or 04 473 3159.
Sponsored by for Bug Control and Leecare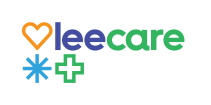 The workshops are brought to you by the NZ Aged Care Association Education Trust